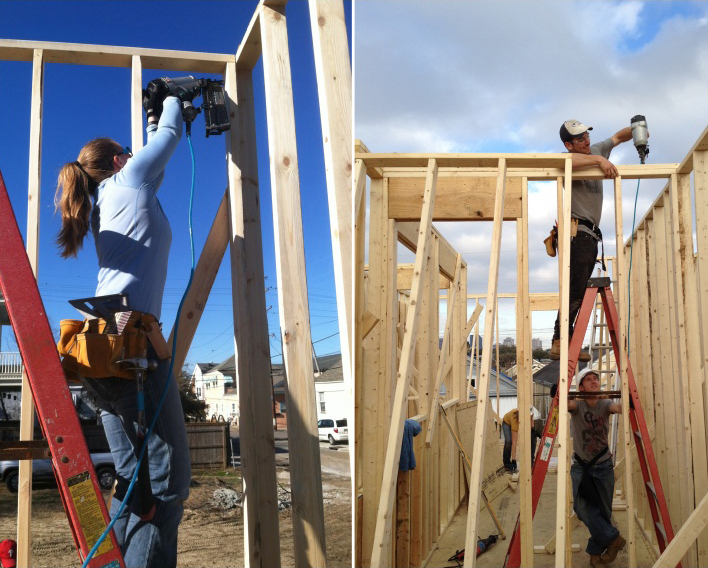 Junior Architect, Naiztat + Ham Architects, P.C.
Alumnus UB09
Master of Architecture, Tulane University, 2015
What are you doing now?
I am currently working as a junior architect (learning something new everyday) at a small firm called Naiztat + Ham Architects, P.C. We work on renovations in Manhattan and modern, ground-up homes in the Hamptons.
How were you involved with URBANbuild?
In my fourth year, I took part in the URBANbuild program and worked on prototype 09. I did both semesters. Both were great learning experiences; however, I have to say that I enjoyed the build semester the most. I found being able to work away from the computer, outside, with real materials and tools to be such a powerful learning model. Being able to engage in and work through design problems/opportunities in real time with classmates was a great way to both observe and learn. Also, I have always felt that I am a builder at heart, so seeing construction means and methods first hand was pretty awesome!
How much did URBANbuild contribute to your competency in your chosen profession?
URBANbuild definitely helped with understanding typical house construction. It was also a great tool to practice working with others, collectively, to achieve a goal. I didn't realize it until looking back on it, but hanging a window, cranking out 15 shutters, building a whole house (and the list goes on) was a great way to learn how to work in teams, small and large. I think URBANbuild also gave me a great opportunity to practice the habit of rapid learning and digesting a lot of information. Buildings and homes can be quite complicated, and I am learning very quickly how many other facets, people involved, construction methods, etc. there are out there. Having the skills to be able to pick up and understand them quickly is very valuable.
How did prospective employers respond to your participation in URBANbuild?
All of them responded very well. I had such an advantage being able to talk about the URBANbuild experience. The real hands-on experience is something that stands out compared to a typical portfolio of hypothetical projects. I also think that it was very helpful to be able to talk about such awesome, vivid memories, which made it easy to talk clearly and confidently about a project I had worked on and show what I had learned, which is not the easiest thing, for me at least, to do in a nerve-racking interview.
During URBANbuild, how did the design and construction process respond to the surrounding area?
For the most part, I think it was received pretty well. There were two neighbors across the street that we used to see everyday. We would chat with them from time to time and they watched us work everyday. Gene was one of the neighbor's names. I know they enjoyed our presence. I remember Gene saying how much he was going to miss us when we showed up all cleaned up and dressed up for the final review.
What do you imagine for the future of URBANbuild?
I think the home is a great model for the program. However, I do feel like the idea of a prototype invites the testing of innovative and new technology. As the program evolves, I could see the integration of more technology, like green/sustainable, passive/active, offsite digital fabrication, etc.
What is your most memorable moment from your time on URBANbuild?
I don't think I could put the most memorable moment into words because there were so many. However, for me, arriving to the site in the early morning, setting up and walking around reflecting on what was achieved the day before, and anticipating the new skills that I was going to learn that day was pretty amazing. Seeing and walking across the framed/sheathed floor for the first time was pretty sick, though. I am so lucky to have been able to participate in the program. I was so excited about the prospect of experiencing the URBANbuild program when I decided to go to Tulane, and once I did, it far exceeded my expectations. Many thanks to Byron, Sam and the whole URBANbuild crew for all their efforts and wisdom!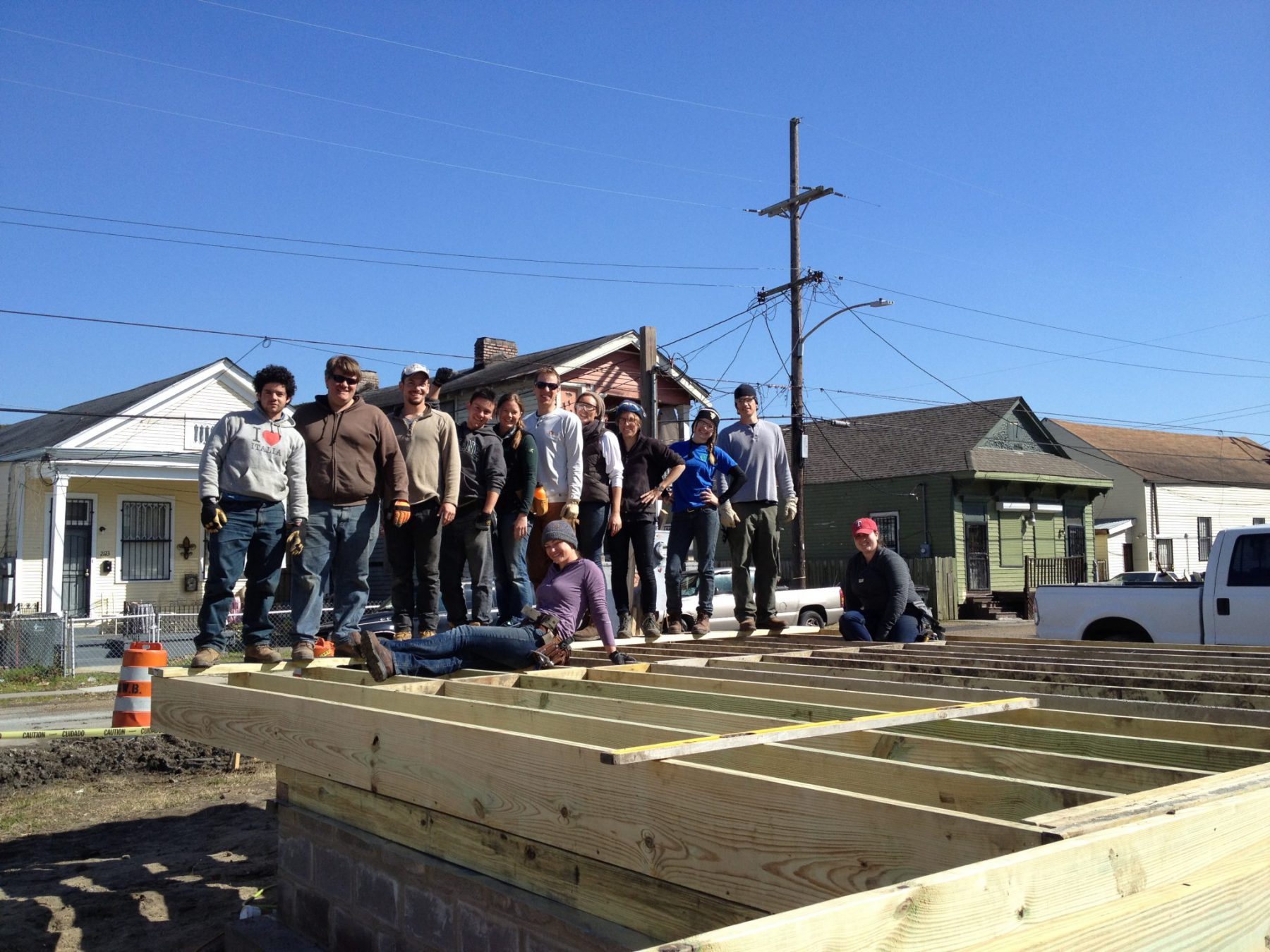 I didn't realize it until looking back on it, but hanging a window, cranking out 15 shutters, building a whole house (and the list goes on) was a great way to learn how to work in teams, small and large.
– Jake Gamberg